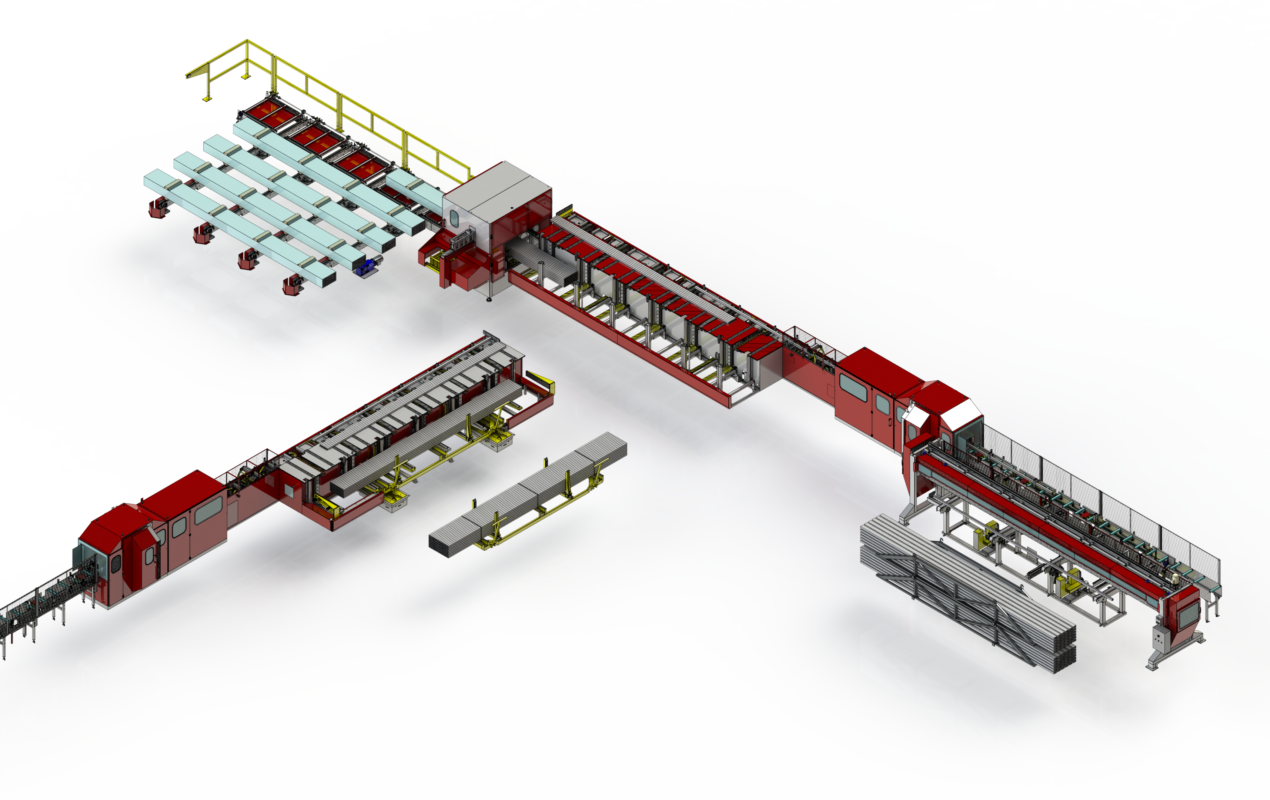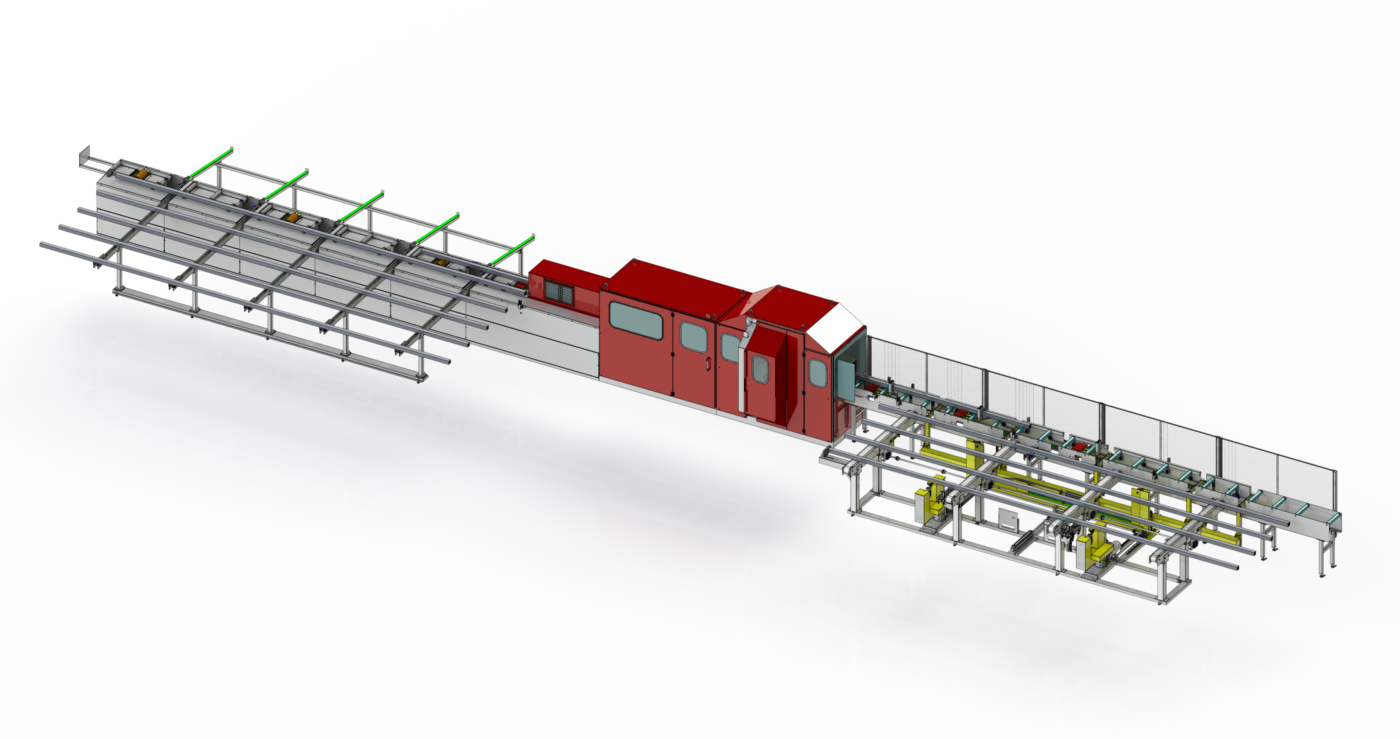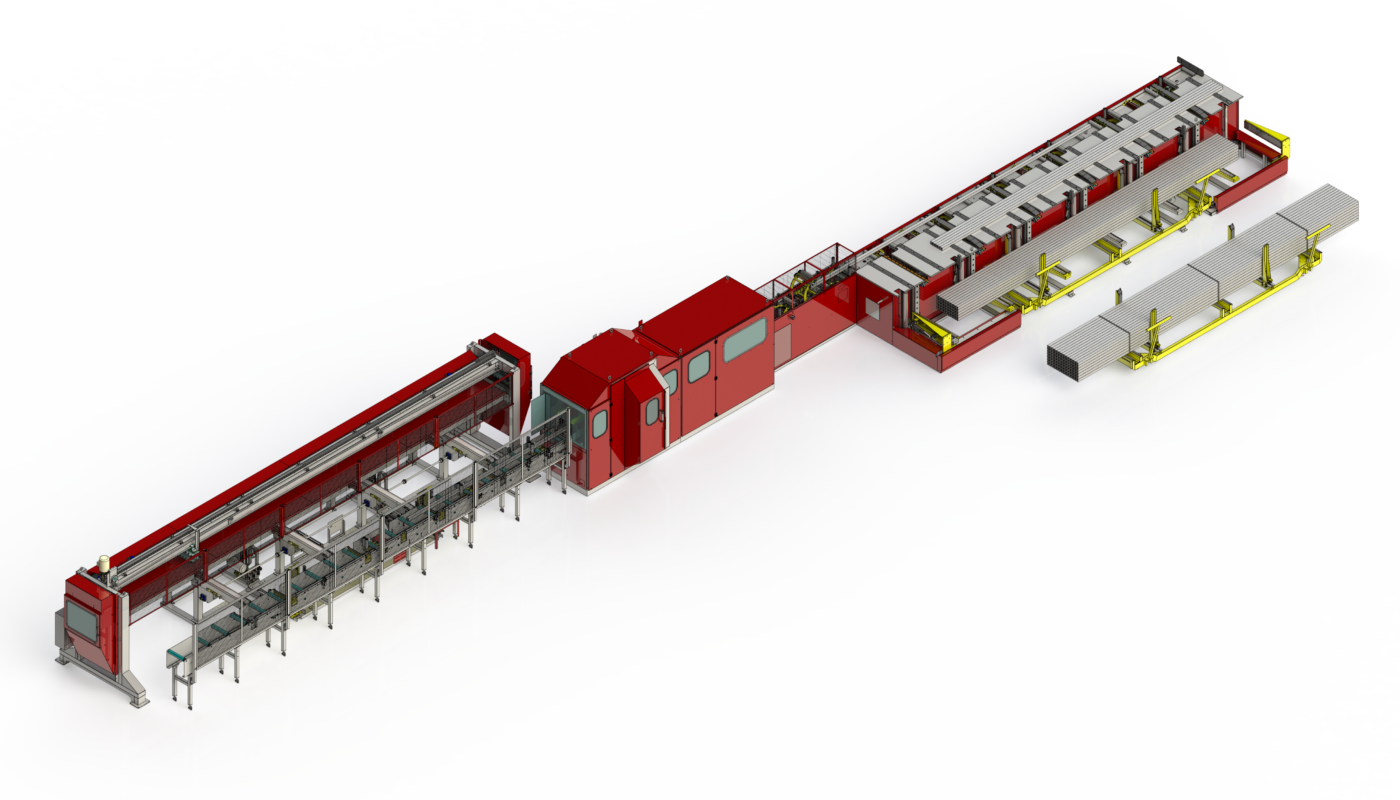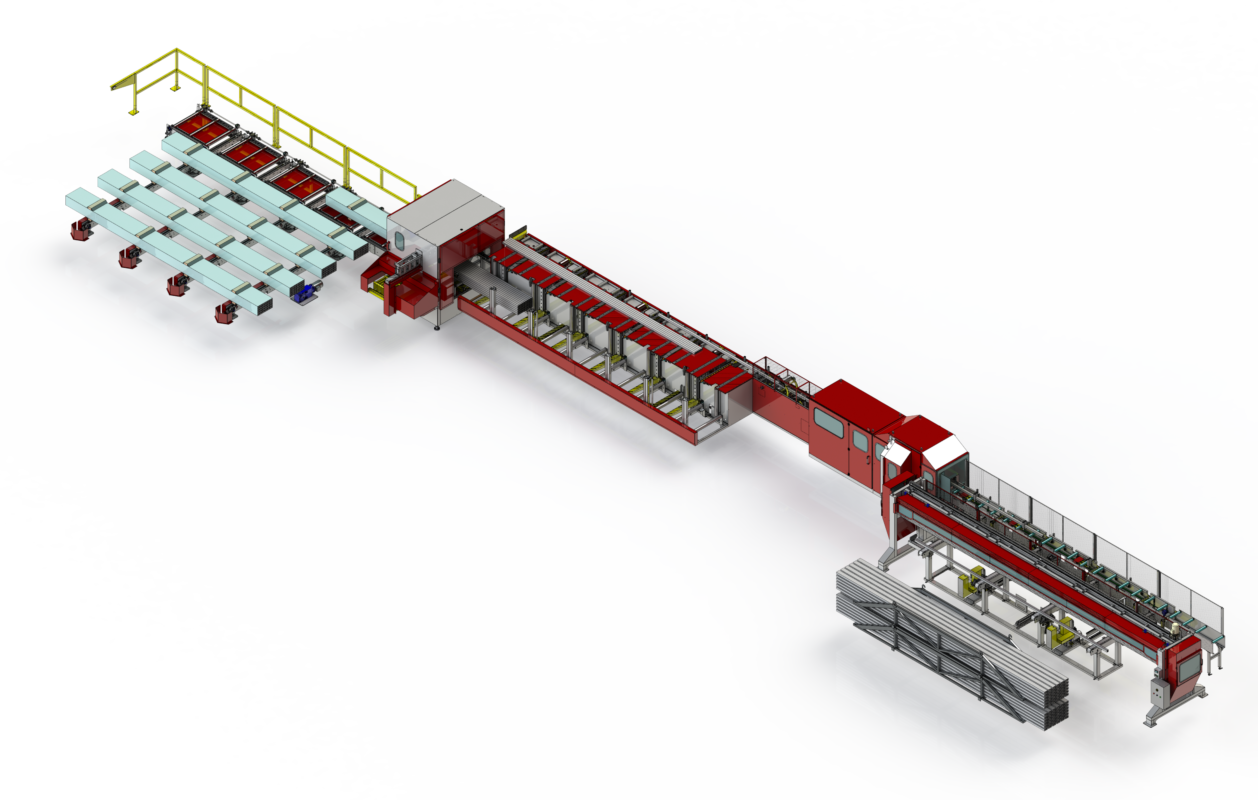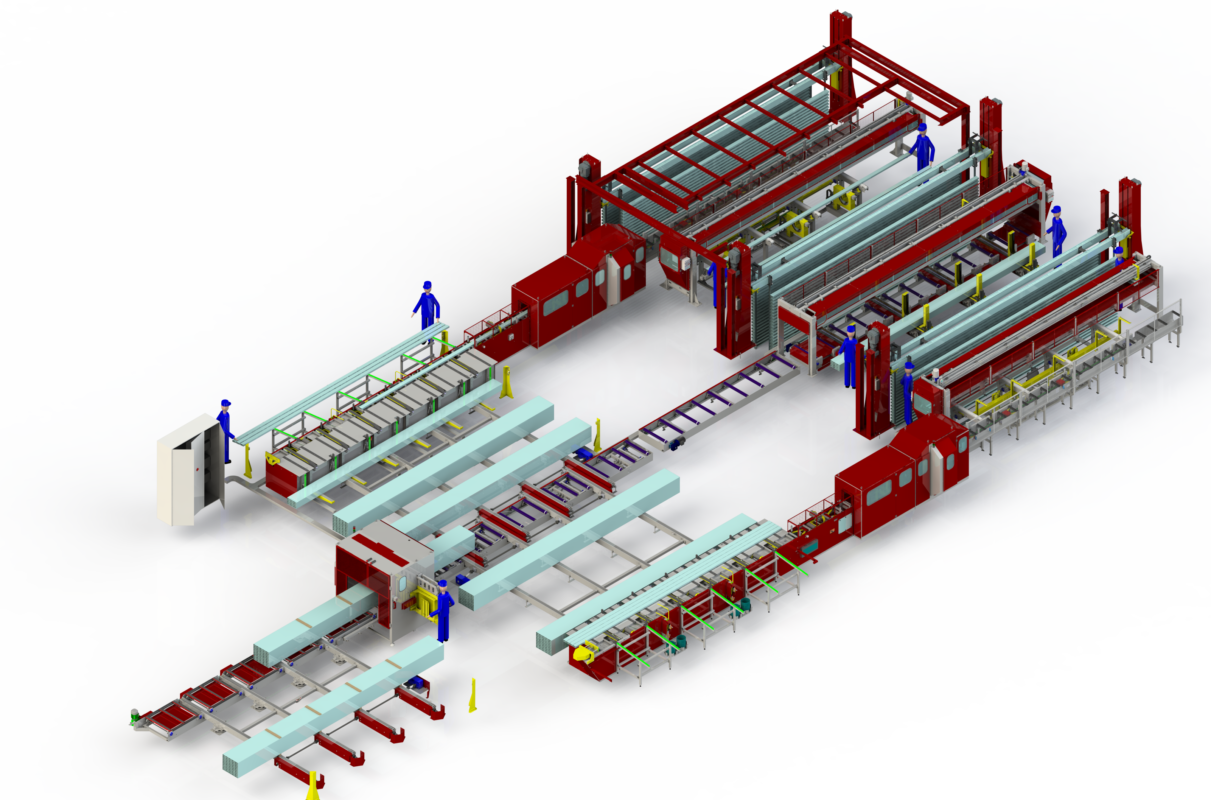 Our philosophy is to provide to our customers a set of solutions which can be combined in lines for the required packaging need. This strategy allows us to supply a line with the most performant elements matching the required material flow reducing the total costs.
The prospect of the Company is directed to a continuous process of research and development and allows the technical staff of AGE to design and manufacture products and solutions able to meet at best all the requirements of the modern industrial automation systems for aluminium surface treatments and packaging.
Our bundle wrapper GE-AVL-2 uses a smart combined system which uses stretch film and places wooden battens on the top and bottom during the wrapping process and solid with the bundle. This solution avoids to place the strap over the wood strips and guarantees a more stable and solid packaging. Nevertheless we can supply the most classic bundle wrapper without wooden batten device together with all the handling automation. According to the customer requirement, this system can be applied to existing lines in several levels of handling automation.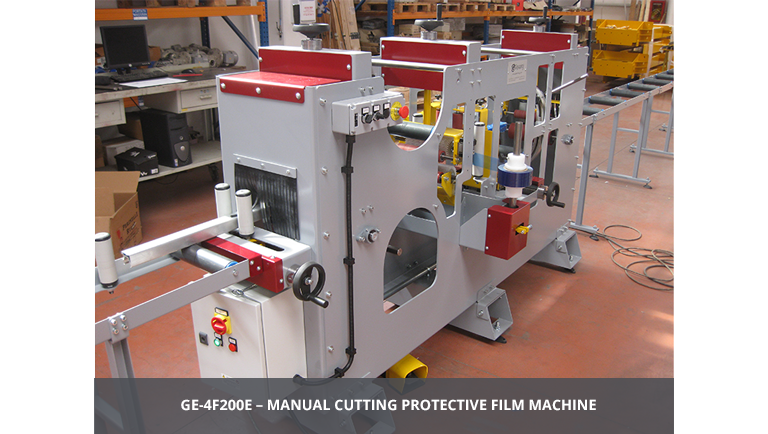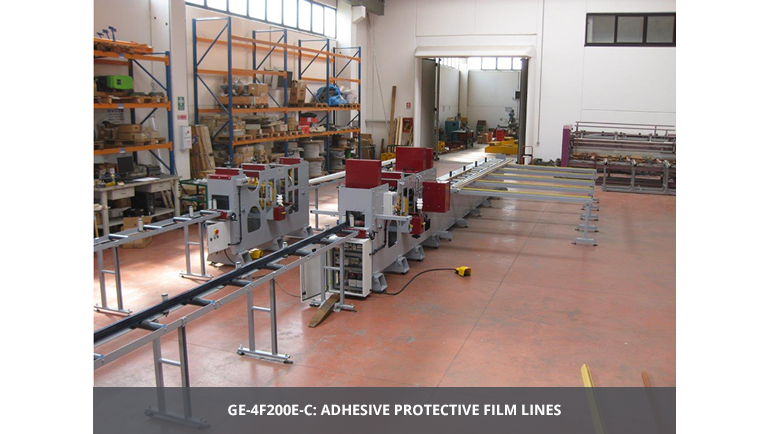 The adhesive tapes machines we have developed can assure a perfect adherence to the more uneven surface by means of proper shaping tools. Manual or Automatic cutting systems are available up to more automatic conveyor belts. Four tapes can be applied around the profiles over the 360 degrees of the surface giving the opportunity to no additional protection after taping.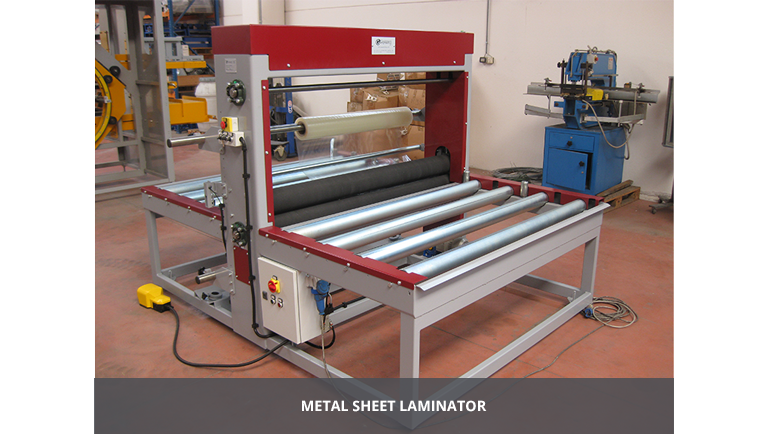 GE-SLFX: METAL SHEET LAMINATOR Machine for protective film application on sheets (metal, wood, glass etc) on one or two sides